Drycleaning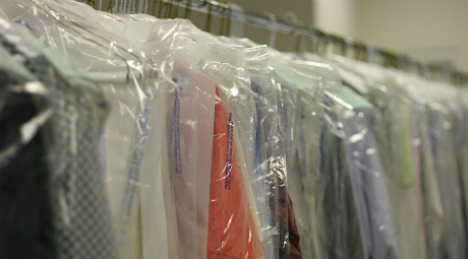 Drycleaning isn't just for your dressy clothes – from golf shorts and polo shirts to tuxedos and ball gowns – you want all your garments to look their very best.  Our pressing equipment and methods are so advanced that it would be difficult for you to replicate our quality at home. We employ four different solvents, and will choose the right solvent for the best results on your item. Our experienced staff will see your cleaning job through from start to finish to be sure that your items receive only the finest care.
Laundry Services
We offer wet cleaning and laundry services for many of your items that you request or for those that we feel would have better results washed. We'll always provide you with the best cleaning method to meet your needs.
Shirt Laundry
Our modern shirt laundry with state-of-the-art pressing equipment, gives you the look of brand new – each time, every time. Our special enzyme detergent gives you cleaning results not possible from home washing methods, even for that stubborn spot you got at lunch. And we replace missing or damaged buttons at no extra charge. Traveling? We can fold and package your shirts to neatly fit into a suitcase, carry-on or your drawer at home.