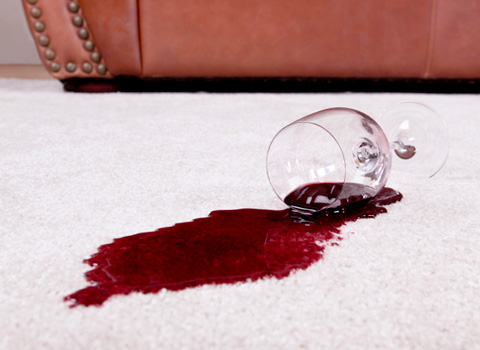 Protect and restore your valuable rugs, with our professional steam extraction or drycleaning methods. Your area and oriental rugs will last longer and look better – right to  the fringe which we treat to bring back the original color.
Cleaning
The system for cleaning valuable rugs uses a blend of modern equipment and traditional hand cleaning. The cleaning process starts with the evaluation of each rug to determine what special attention is needed. The rug is first soaked in water and the back is thoroughly washed with a soft rotary buffer and our specially formulated coconut oil soap. The rug is then turned face-up and pre-spotted to remove or loosen spots and stains. It is again soaked with cold water, fringes are scrubbed by hand, and the front of rug is thoroughly washed with the rotary brush. Then the rug is rinsed and put through a pressurized wringer to remove water. The rug is placed on a pole to dry in an air-circulated, heated room where it remains for 2-5 days. Fringes are rinsed again midway through the drying process. The rug is brushed to push up the pile, and then re-hung to dry completely. When the rug has dried, both front and back sides are vacuumed and the fringes are brushed.
Pet stains are addressed additionally with an enzyme treatment to neutralize the odor.  If Fido oops on your favorite rug, we can take care of that.
Area Rug Repair & Restoration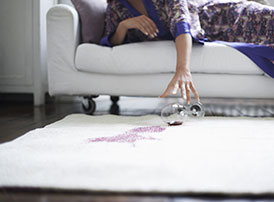 Keeping your rugs maintained and repaired is essential to protecting your investment. We can identify what is necessary to enhance the value of your rug. Our expert repair includes the following services:
Reweaving – from moth holes, tears, wear
Fringe – add, repair, remove
Overcasting of ends
Color touch-up
Fugitive color removal
Patching
Upholstery
Keep the dirt and dust off your upholstery. Let us clean and make them look like new. Pet stains are easily removed with our cleaning system and enzyme treatment for upholstery.  We clean throw cushions, seat cushions, decorator pillows, sofa cushions and stuffed animals.
Outdoor Furniture Cushions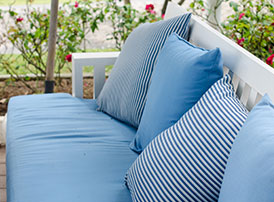 Bring your outdoor furniture cushions to Bakker's to have them cleaned thoroughly for a brand new look.  Tip: Have all your cushions cleaned at the end of the season to prevent permanent stains.
Bring your outdoor furniture cushions to Bakker's to have them cleaned thoroughly for a brand new look.
Car Floor and Trunk Mats
Let us clean those 'hard to clean' car floor and trunk mats and make them look fresh and new.